As the warmer months slowly wind down, many people are looking to update their Summer cut with a fresh new look for fall.
So what hairstyles and cuts do the experts predict everyone will want in just a few short weeks?  Shaggy invisible layers, short choppy bobs, curtain bangs, and there's an overall emphasis on low-maintenance haircuts.
With so many haircuts and shapes to choose from, fall 2021 is set to be an explorative party. Whether you like to wear your hair long or short, straight or natural, there is a haircut trend for you.
Invisible Layers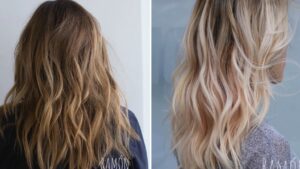 You can still have a great haircut that is still considered low maintenance because if done well, the cut has the ability to grow out in super nice shapes in all stages. Creating invisible layers on a great air-dried haircut will provide movement and body, allowing hair to live its best life without being weighed down. Think of it as the ideal cut if you prefer to be minimal about maintaining your hair.
The Pixie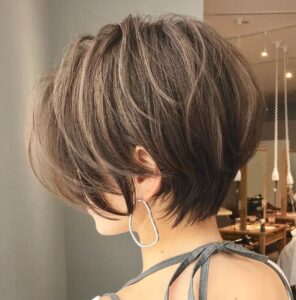 If you want to hold onto summer longer, we suggest a pixie to transition into the fall. The variations of the pixie are limitless.  Some are worn with closely tapered sides and fullness on top worn away from the face. While others have a heavy bang with a short, piecey crown, sides, and nape area. Whichever you prefer, spice it up with some fun fall colors like deep rose, peach, caramel blonds, spicy copper, fiery red, or rich chocolates.
The Trendy Shag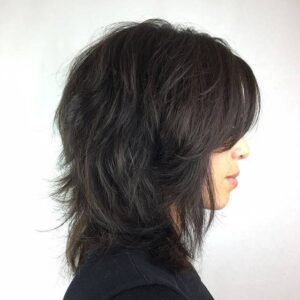 The shag is continuing to make a comeback. The modern take on this '70s throwback is adding waves and loose curls to the look. We also suggest pairing the trendy shag with blunt bangs or geometrical designs.
Big Chop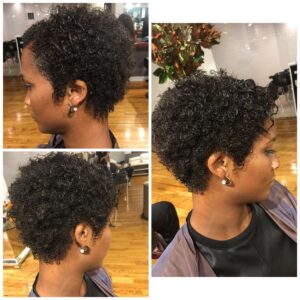 People are excited to be bolder and have more fun with their looks. One easy way to do this is a dramatic chop. The style features a cropped look that frames your face and is super low-maintenance. It's perfect for anyone who is looking to get rid of the damage from summer activities and let their curls grow in naturally without much maintenance.
'80s Revival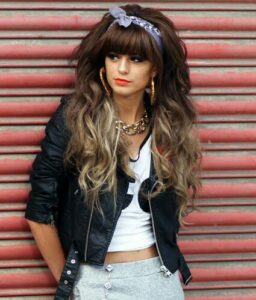 The '80's are back with a vengeance! We are seeing a lot of mullets, shags, and bright kaleidoscope colors. When deciding on this hairstyle, "take your lifestyle into account. "This look can make wearing high ponytails or buns difficult and is definitely not for someone who doesn't like to have their hair in their face."
Bangs On Bangs On Bangs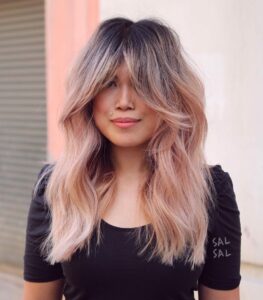 Bangs are an easy way to edge up your style. With bangs you can go from layered, textured, or very sharp blunt bangs. Of course, curtain bangs show no signs of slowing down, and is a great way to ease into the trendy style, and it can grow out seamlessly without much maintenance.
Whichever style you decide to go with is up to you. We are glad to help you create the look that fits you best!