At TSPA, we believe the success of our students depends on more than just teaching the skills and laws needed to pass state board exams. Business and marketing education are a big part of all of our programs. We want our graduates to have as many tools for success as possible when they enter their careers.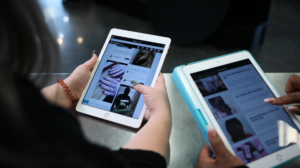 Erica was able to open her own Massage Therapy business due to the marketing and business skills she learned along with amazing massage skills at TSPA in Fargo, ND. Learn more about Erica's journey in this short video.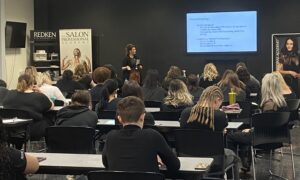 Just over a year ago @ashleymartodam graduated from our Cosmetology program… and now she's gone viral not only on social media, but also at the salon! The social media marketing education she received at TSPA combined with her determination to succeed has catapulted Ashley to stardom, which has resulted in not only being  booked at the salon, but also earning additional income through social media.  Ashley recently came back to TSPA Fargo to inspire and educate our students about social media. Check out our interview with Ashley back when she was about to graduate.
Could you be the next business owner or social media star graduating from TSPA Fargo school of Massage Therapy, Cosmetology, Esthetics and Nail Tech?