There's no denying that hair is political, making hair trends for the decade a sign of the times. Following the post-lockdown hair trends of the past two years—like the buzzcut and the mullet—2022 hair trends are set to continue an era where hair is bold and without rules. Natural hair texture is set to take over, alongside bold rebel cuts ranging from blunt bobs to "octopus hair", as spring 2022's biggest hair trends.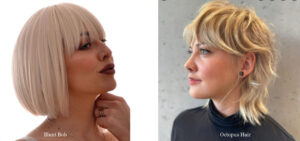 Rebellious, exciting, out-of-the-norm hair is set to trend across the board, with bolder and more adventurous hair colors and styles. A natural progression from the choppy layers and Y2K hair accessories we've been slowly adjusting to in the past year, 2022 is all about trying that hairstyle you've always wanted to get but aren't sure you could pull off (under your stylists advice, of course). Now's the time to unleash your wild side – go for it, whether you want to try fiery red hair, a dramatic new length, or even bangs.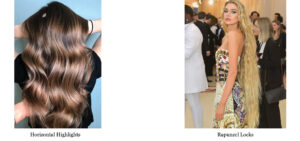 If you too are in the mood to join the rebellious hair wave but aren't sure where to start, remember to keep in mind that the nature of rebel hair is to take you out of your comfort zone. It's all about experimentation and anything goes.