Going into spring 2021, a new hairstyle is a great way to put the craziness of 2020 and early 2021 behind you.
Treat yourself to a bit a self-care, and reset for brighter days ahead.  Visiting your stylist at the salon and coming up with a new look will be like a breath of fresh air. From mullets – yes, mullets –  to colorful pixies, keep reading for the top haircuts and styles that will beautify spring 2021.
The Mullet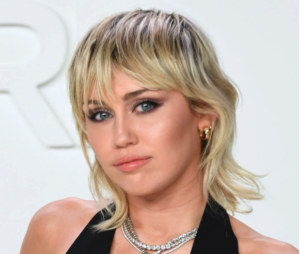 Forget every stereotype you associate with the mullet. The 2021 version of the cut is incredibly cool. Mullets have taken on a less boxy and more feminine approach these days. The softer shape has made the notorious classic a more approachable trend that appeals to all textures.
The mullet can be adapted for a number of hair textures, from tightly-coiled curls to straight strands for an effortless vibe.
Bangs, Bangs, and More Bangs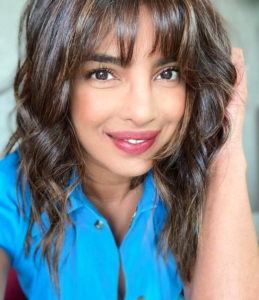 More and more people are wanting to experiment with their hair without losing length, and fringe is a great first step. From blunt to wispy, there are a number of bang styles to choose from, but textured fringe is a good gateway into the bangs lifestyle.
When you're at the salon, ask your stylist to soften the bangs so they grow out more naturally.
Curtain Bangs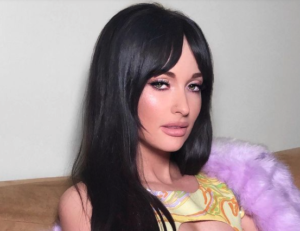 Speaking of bangs, curtain bangs will continue to be popular this spring. It's just a nice face frame without a full blunt bang. They're popular because they're not a full commitment since they can be tucked behind your ear without clipping off.
The Bob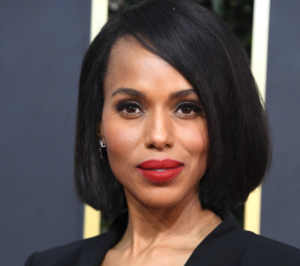 Long live the bob. The classic chin-length cut continues to be popular simply because it looks amazing across hair textures. Blunt bobs and blunt ends are having quite the moment right now. They were trending before with the rise of the lob, but now not only is it cute, it's super practical. The sharp edged cuts are helping manage the long stretches of time people are going without being able to see a professional stylist.
Stylists will suggest prepping hair with a heat protectant before heat styling to keep it healthy and strong.
Center Parts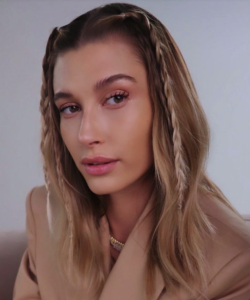 Some say center parts are a symbol of youth. But let's be real: how you part your hair is based on personal preference. However, the center part is trending because it's a simple way to transform an existing haircut into an entirely new style. says It'll give a new cut a fresh, easy look, too.
When blow-drying your hair, use the concentrator on your dryer to gently smooth your center part into a head hugging look that feels right out of a fashion magazine. Finish with a flat iron for extra shine and sleekness."
Round and Textured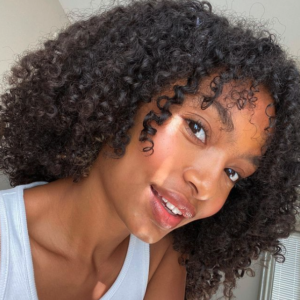 Your natural hair texture is always in style, but this spring is all about really showing off your curls and coils. As natural hair takes the main stage, we're seeing rounder, fuller shapes that really celebrate our hair's natural texture and shape.
Cropped and Colorful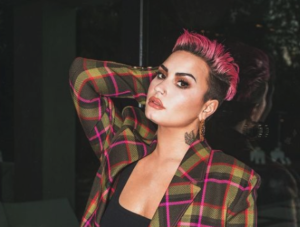 What's more drastic than a shorter length and bold hair color? After seeing Demi Lovato's pastel pink choppy pixie, you'd have to agree.
For those ready to fully experiment this is a great time to take the creative plunge. Haircut maintenance will be key here so make sure to see your stylist as often as you can to keep up the shape.
The '90s Flip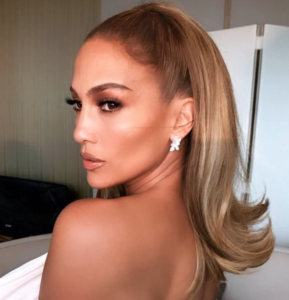 Many of us have been finding comfort in nostalgia to help get us through the pandemic. Along with bingeing '90s TV shows like Sister, Sister and Moesha on Netflix, the decade's beauty trends are making a comeback, too. Enter flipped ends.
This is super simple to do with any heat tool, whether it be a blowdryer, curling iron or flatiron. It's also a good way to hide dead ends, which is a reason people like it.  Your stylist might also prep your hair with a shine-boosting mist so the ends are glossy and won't separate before taking a hot tool to your hair.
Ready to try something new and fresh?
Give us a call at 701-451-9100 or Book Now